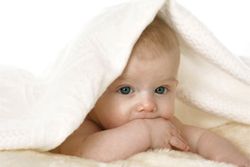 If you have relocated to Spain and have a baby it is compulsory for you to register the birth with the Spanish authorities. This can be done at the Civil Register Office nearest to the place of birth of the child by one of the child's parents. You need to register in the first 8 days - although this can be extended to 30 days if there is a good reason for this being the case.
If you are from the UK you may also want to register the birth in the United Kingdom - this is not compulsory but it does make sure that a permanent record is kept at the General Registry Office in the UK,obviously in English. Your first step is to contact the Passports and Nationality section of the British Consulate-General in Madrid.
To register the birth of your child, first download and complete the application form from their website for the registration of a birth and send it to the British Consulate General - you will need to include the appropriate fees and the following original documents:
The Child's Full Spanish birth certificate, showing names of both parents ( The certificado literal de nacimiento, not the Libro de Familia). You get a copy from the local Register Office where you registered the birth of your child.
Parents' birth certificates.
If both parents are British, you need to send their full UK Birth Certificates (the one which gives details of their parents).
If one of the parents is NOT British, you need to send the local birth certificate of this parent or copy of his/her passport/DNI.
If any of the parents were granted British nationality, you need to send the original Certificate of Registration or Naturalisation.
Parents' full marriage certificate
Photocopies of parents' passport
If either parent was previously divorced, the divorce decree
You should also send a photocopy of each original and make sure that you send all the important information by recorded delivery as it would be very complicated to get replacements if the documents were lost.
If you want to register the birth of a child where the parents are not married things get a little more complicated!
A child born after 01.01.1983, is entitled to British Citizenship if the mother was born in the United Kingdom.
From 01.07.2006 a British father does not have to be married to the mother of their child in order to be able to pass on their nationality. So the birth of any child born in Spain to a British father on or after 01.07.2006 can be registered. You will need to any send the childís full Spanish birth certificate, the fatherís full UK birth certificate, and the motherís passport, DNI or birth certificate. Children born before 01.07.2006 do not benefit from this new legislation..