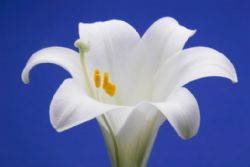 Not a nice subject - but one which will be much less painful if you are at least aware of the procedure in Spain.
Following a death in Spain a Doctor should sign the death certificate and it should then be certified by a Judge. When a foreigner dies the certificate is then presented to the foreigner's consulate or embassy in Spain to allow a certificate to be issued in the deceased person's home country. A will cannot be executed without this certificate.
The town hall(s) where the death took place AND where the deceased lived must also be informed.
If Spain is your home and you want to be buried or cremated here you will need to be prepared for the procedure. You can hire a burial space for a specified number of years. After this time bodies are exhumed and put in a communal burial site. To avoid this you can buy your own site outright. In Spain bodies tend to be placed in sealed sites in walls above the ground, rather than in the ground.
The alternative is for your body to be flown back to your home country. Unless you have specific insurance , usually stated in a Funeral Plan to cover this it can be very expensive.
In Spain a body is usually buried within 3 days unless there are exceptional circumstances that should prevent this happening.
It is customary in Spain for the Body of the deceased to remain with a Tantoria until the time of burial, where friends and close family members can call to pay their respects.
When arranging a funeral in Spain you should allow for the following costs:
Repatriating the body to the UK (if required)
Undertaker's costs
Refrigeration costs
Cemetery rental ( see above ) or purchase of space
Cremation costs (if cremation is required)
Funeral service
As in the UK, there are many companies offering Funeral Plans especially for Ex-Pats, that cater for all eventualities and all requirements. For peace of mind, and to ensure that the loved ones that you leave behind are not burdened too much by Spanish bureaucracy it is always advisable to consider this route.