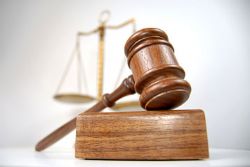 Whether you are Buying a property, setting up a Business here or just looking to get the best possible advise on how to conduct matters in Spain, it is always important to know who and where to turn for the best possible advise.
It is always adviseable to ask around for recommendations of who to use (and who to avoid !) and it is also best to choose somebody who has a good understanding of English, and the expectations and concerns that foreigners have when conducting any business in Spain. Many of the Larger Law firms may also have an Office or representative in the UK aswell as Spain, and may therefore also be able to advise you on your affairs in the UK.
There are several places that you can obtain Legal & Financial assistance from depending on what function you need them to perform for you, some of them do not have an equivalent in the UK.
Lawyer (Abogado)
Before you commit to anything at all Legally binding, like Registering a Business or when buying a Property you Must consult a Lawyer!
You need to be aware that Lawyers in Spain are qualified professionals just as they are in the UK - they must be registered with the relevant professional body (Colegio de Abogados) before they can practise. Nevertheless, you shouldn't engage just any lawyer. Spaniards value personal recommendation highly and will do anything to safeguard their reputation and good standing in the Community – so it should be easy to get a good Lawyer recommended to you if you ask the right people.
When you find a Lawyer who has been recommended, first check that he's an expert in the field that you need him to work for you in. Second, ask him for breakdown of his charges (Perferablly in writing). Finally you should check whether they have professional indemnity and the amount that they can cover. Lawyers in Spain are not required to have Legal Indemnity, but it is better to search around and find one that does. If your Lawyer is setting up a Business for you, he should deal with all the required paperwork, including a check that the name that you wish to register is available. When the paperwork is nearing completion your Lawyer will arrange for you to meet with the Notary to sign the documents and will then deal with registering your company on your behalf at the tax and social security offices. The cost for this is about €1,500 but can vary depending on the business that you will operating.
If you are using a Lawyer for the purchase of a Property it is essential to meet with him to explain your requirements and concerns in detail and then he can then talk you through the process and ensure that all of your concerns and questions are addressed. Be sure to ask your Lawyer to explain the Pro's and con's of Black money to you and give him direction on if you will use this or not.
Gestor
If you will be operating a business in Spain, the services of a Gestor are valuble - more so if your understanding of Spanish is not brilliant (This is an example of where there is no English equivalent) Many foreigners get the Impression that this profession was created due to frustrating Spanish bureaucracy – and it's true to say that this is largely the case. The role of the Gestor is to fully understand red tape, buearocracy and the Legal Process and guide you through everything that you need to be aware of and comply with.
The saying that "It's who you know , not what you know" holds true for Gestors and quite often they can seemingly make the impossible happen - Make sure that your Gestor comes highly recommended, tells you in advance what his charges will be and, most importantly, is experienced in the area that you need help and advice with.
Gestor's charges (like almost everything else in Spain) vary enormously and depend not only on the area and the individual Gestor but also on the amount of work required to obtain, for example, an opening licence. The process is straightforward, you might pay as little as €300.
A Gestor is not a lawyer or a tax consultant but should be used in addittion to them. You will probably find that your Lawyer has a Gestor he prefers to use and so it can often speed things along if you use the same one. Gestores should be members of the Colegio Oficial de Gestores Administrativos, which regulates the profession.
The first thing your Gestor must do is check with the Technical Department of your town hall that your business activity is permitted in the area that you want to trade in. Once done, you will need a form to apply for an opening licence. It's a good idea to find out as early as possible roughly how long this process will take.
If you are not opening or opertaing a Business you may use a Gestor to help you apply for residency or an NIE, to apply for a Driving lisence or Import you car.
Asesor Fiscal
You are strongly advised to use a specialist financial adviser (Asesor Fiscal – equivalent to a chartered accountant in the UK) if you're planning a new business in Spain or if you have Autonomo (Self Employed) status. Make sure you use a recommended and experienced specialist firm. Some companies combine Legal and Accounting services, including legally incorporating your company and helping you to manage your accounting and tax obligations.
Notario
The Notario is a public official and doesn't act on behalf of any of the parties involved in a transaction, although he is usually happy to offer useful advice. He's authorised by the government to draw up and certify legal and official documents. By law, a Notario must be involved in all Property Transactions, marriages, wills, establishing limited companies and the buying and selling of businesses. You can use any Notario you like, but you will find that each Gestor, Abogado or Asesor will more than likely have their prefered contacts and Favourites that they do regular business with, so again, it is often best to go with recommendations.