Information on how, as a foreigner in Spain, you can buy a new or used car. Information includes information on what forms to fill out and how to find your local traffic department (Jefatura de Trafico)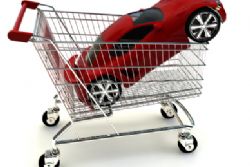 Buying a car
Buying a car in spain is easy and any foreigner may buy a spanish-registered car in spain. however, when buying a car in spain, you must be able to provide ONE of the following documents:
An official residence permit
Proof that they are a spanish home owner (by showing title deeds)
Documentation as proof of being a registered inhabitant of a town in spain (a Certificado de Empadronamiento - available from the town hall)
A rental contract for a duration of minimum one year
A new or used vehicle bought (or leased) from a dealership will almost certainly include the registration and ownership transfer to be handled by the dealer. The dealer may also offer insurance contracts (it is a legal requirement for all vehicles to be insured. Because 21% IVA is applicable to all new cars it is usually attractive for those that are self employed (autonomo) to buy a new vehicle and reclaim some of the IVA.
Used cars are widely available from dealers or private sellers.
The seller is responsible for providing the following:
Proof of roadworthiness (a valid itv test certificate)
Proof the chassis number corresponds with that on the vehicles registration document (Permiso de Circulación)
A transfer of ownership form (Transferencia)
Receipt to show proof of paid-up car tax
A dealer should supply a warranty and service history
The buyer must apply for the renewal of the vehicle's registration document at the local traffic department (Jefatura de Tráfico) within 30 days of purchase.
A foreign buyer will need to provide the following documents:
Proof of habitation in spain as outlined above (proof by means of residence card, NIE certificate or Certificado de la Policía, property title deeds or rental contract)
The vehicle's paperwork (blue and pink copies of the ITV test)
Original of the Certificado Único
Proof of up-to-date payments of vehicle tax (original and copy)
In an effort to try to get some of the less environmentally efficient cars off the road, the spanish government has been running a scheme known as the Prever Plan since 1 january 2004: the government will contribute to the cost of the new car when an old vehicle is traded in against a new one. It is worth asking at your car dealership for more information.
Get Your Car Insurance Quote By Clicking Here Today