Always fancied teaching English as a foreign language ? ...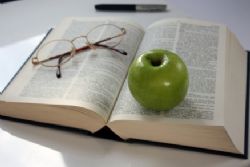 There are a number of different types of Language Courses that will give you a Qualification & certification to teach English abroad. Before you enroll on any course you need to be aware what each qualification actually means to you ...
TEFL: Teaching English as a Foreign Language
TESOL: Teaching English to Speakers of Second or Other Languages
TESL: Teaching English as a Second Language
TEAL: Teaching English as an Additional Language
EFL: English as a foreign language
ESL: English as a second language
TESOL and TEFL both refer to Teaching the English Language in Countries that do not speak English as their national language. TESL and TEAL usually refer to English teaching for immigrants and refugees in English-speaking countries. TEFL and TESL are most popular used in Europe ( and therefore most applicable here in Spain ); TESOL and TEAL are more common in North America , whereas EFL and ESL refer to English language programs generically Ė as opposed to just the teaching element. EFL is used in non-English speaking countries, whereas ESL is used in English-speaking countries where students are wishing to develop their language skills.
So in short, if you are wishing to study and then go on to teach here in Spain, TEFL is the best option for you. If you have no previous experience of teaching English (or even if you have, but donít have a TEFL Certificate) then you really need to start the process by finding a teaching academy to enroll in. MAKE SURE THAT THE COURSE YOU WISH TO ENROL IN IS ACCREDITTED BY THE TEFL ORGANISATION . It is highly unlikely that you will be asked to provide any proof of certification by an Employer, however, if and when the number of Teaching roles reaches saturation point , you can bet that those with the officially recognized qualifications will be in the strongest position.
TEFL courses should be validated and accredited by an external official body. The British Council is the organization that sets the standards that TEFL courses must meet to be acceptable qualifications to teach English in their accredited schools around the world. The British Council recognizes UCLES (University of Cambridge CELTA certification) and Trinity College (certTEFL) as valid accrediting bodies.
Teaching a foreign language abroad is widely know to be a good way to meet new friends, learn the language and socialize in a new Country, and is a popular choice for those looking to make a bit of cash whilst enjoying their life abroad.
Click >>HERE<< to find a TEFL course in a location that is convenient for you.