If you have bought a new build property off-plan you may be daunted by having to complete the Snagging Survey on your own. Whilst there are numerous specialst companies that can help you, you may choose to do it on your own.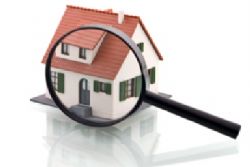 One of the biggest problems associated with buying off plan properties is ensuring that you get the final finish to the same standard promised by the promoters in their sales brochures ( and on the contract ). When the developer eventually tells you that your property is complete and ready for inspection, this can often be a daunting moment. In some cases the apartment is just as dirty as when the builders left and often without electricity and water supplies, which makes it difficult to make a thorough survey.
The developers aim at this stage is to finalise the contract of sale as quickly as possible so not to incur any penalties for late completion that may have been set out in the contract. At this stage you should resist all temptation to complete the sale and move into your new property until you or your representative is completely satisfied with the condition of the property because there is no incentive for a developer to correct any works after the sale has been completed. Your lawyer will be able to advise on the best course of action to take in order to delay completion without incurring penalties - if they do not prove helpful in doing this then they are obviously not working in your best Interests and you should look elsewhere for a new lawyer!
The point of the survey is to bring to light any defective and incomplete works including damaged finishes, units and appliances, and any unauthorised deviations from the spec that you agreed and was detailed on the contract. You should start the survey by having the specification and plans to hand and firstly check that they are for your property. Often apartments can be identical and sometimes there are no numbers shown on the doors. Check that the layout of the unit is as per the specification i.e. number of bedrooms, bathrooms, general layout etc. Also check that you have been provided with the correct ranges of Bathroom fittings, kitchen units and appliances etc. At this stage you will have an idea how things are looking - if you have identified any problems thus far then contact your developer straight away to rectify the problems – Do not sign anything, and inform your lawyer of the problems that you have identified.
Usually the more detailed part of the Survey starts at the front door to the apartment and then follows through the apartment on a room-by-room basis, ensuring that everything is in accordance with the specification. If there is even the slightest doubt of how to refer to a room then takes specific measurements to note. Look at each facet of a room in the same order to ensure nothing has been left out - maybe start with floors, walls and ceiling finishes and move on to joinery, electrics etc... Look in detail at everything, opening and closing all doors and windows, looking in cupboards, wardrobes, kitchen appliances and units etc... Keep detailed notes of what does not meet your approval or expectations and note any questions that you may have for later. Try to use technical descriptions where possible and be clear on the locations of defects within rooms. If a particular fault is repeated throughout the property as a whole, then add a general comment section to the report, i.e. if it is painted with the wrong colour then add this to the general comments section as opposed to repeating yourself for every room. If you have a digital camera then this is the time to use it!
Where appliances are not connected to the mains, make it clear that they were not tested. (There is usually a 1-year warranty to cover appliance - the 10-year warranty relates to the structure.)
After completing the internal survey move to the exterior - being specific as to which part of the property you are referring to, view on an elevation-by-elevation basis and do not forget the roof and garage areas. Check that all amenities on the site have been provided i.e. parking spaces, pools, tennis courts etc. Very (often particularly on urbanisations ) external areas will not have been fully completed at the time of your snag , so make notes of this – and remember – you are also " Buying " these community areas aswell !
After completion of your survey, have it typed up and keep a number of copies (1 for you, 1 for the developer and 1 for your Lawyer). In many cases the developer's representative will attend the snag with you and take notes - do not fall into the trap of thinking that they are doing this for your benefit - Keep your own list. Developers often request that you sign their copy – but don't do that just yet! Once your report has been submitted be clear to ask them how soon the defects will be addressed. In Many cases it will not be possible to get back to your original specification; however, often a suitable compromise can be reached.
Above all, do not be dismayed that you have provided a lengthy report, or intimidated by your developers reaction to this. Buying a property off-Plan can be one of the biggest purchases you will ever make and you have every right to insist on things being as you expected.