If you are planning a move to Spain you can not take for granted that it will be easy to find work – it won't ! - But you can be prepared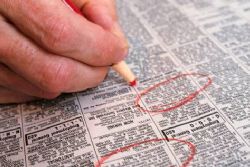 Many brits move to spain with high expectations that they will be able to find work (well paid work at that!) and earn a similar level of income and maintain a similar lifestyle that they did in the uk. in very few cases this is possible.
there are some things that you can do when you are still in the uk to maximise your potential of finding the kind of work that you would like:
• If you work for a large or multinational company it is always worth asking if they make provision for working from home (even if that is overseas), or if they have any associate companies or offices near the area where you will be relocating to. although this is a long shot, it is still worth asking the question.
• Obtain your NIE and open a bank account as soon as possible – this will speed up any formal job application.
• Have you found any accommodation yet? - if not you may wish to consider finding employment before you do so – or at least just commit to a short term let for the time being.
• Update your cv and send a copy to all recruitment agencies that you can find on the net with offices in spain (it may also be worth sending your cv to agencies in the UK who have agreements with companies in spain)
• Improve your spanish – whatever your level! you may also wish to consider an intensive residential course to help you reach a good standard of spanish quicker.
• Have you any professional or trade qualifications? - if so look into the possibility of registering them with their spanish equivalent – this may involve a small fee and a short course or exam to ensure that you can reach the required standard.
• If you are planning on being self-employed (autonomo) then start the ball rolling by talking to a lawyer in spain about the formalities as soon as possible. that way you will be able to "hit the ground running "as soon as you make your move to Spain. many legal processes take time and money in Spain and these are easier to bear if you are already earning a wage in the UK. As an autonomo you may also need to consider things like a website or a vehicle.
If you have already made the move to spain then you will be aware that finding a job with a passable salary in some areas is near impossible. either due to speaking a poor standard of Spanish, a lack of suitable qualifications, or not being here legally in Spain, many ex-pats find themselves searching for work in a very limited number of areas such as bars & restaurants, villa change overs, cleaning & gardening, airport transfers etc... these are nearly always seasonal jobs where the salary is paid in cash, but you may be lucky enough to find a legitimate company who is prepared to offer you a contract.
Again, in order to maximise your potential for finding work, a well presented cv should be sent out to recruitment agencies in your area (post copies out to major businesses in your area aswell – you never know!); improve your language skills and above all network! – a surprising amount of business is conducted in spain through networking. consider designing a business card sized, concise cv stating your name, contact details and a few brief point about your skills & experience and the kind of work that you are looking for. that way you can improve your chances of being remembered.