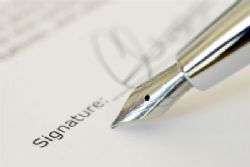 Spain has two completely different Government Agencies that are responsible for the registration of your property: The Cadastre and The Registro de la Propiedad. As such you, or your Lawyer needs to ensure that your Property is fully registered with both of these Agencies whenever your new build home has been completed or as part of the property purchase procedure. As you might expect in Spain, these 2 Agencies do not share the information that they hold on record, and unlike the British system of having just the one Land Registry Agency to deal with. Even if you have live in your existing property for some time, it is always worth asking your lawyer to review your documentation to double check that everything is as it should be.
1. The Cadastre
If you are paying your IBI tax (also known by the Agency that is responsible for its collection - Suma) you will be able to see the Catastral reference for your property stated at the top of the page. By quoting this reference you will be able to obtain a catastral certificate which will advise you of the property's boundaries, its physical layout and its exact location. The certificate is cheap to obtain and will provide you with a plan as well as a full description of the property in words. In addition, the Catastro deals with the official valuation of a property and holds the valor catastral which is the sum upon which your IBI bill is calculated. In cases of rural properties it is not unusual to have a separate Catastral reference for the Plot of land and one for the actual buildings. If this is the case, and your property is used for purely residential and no agricultural purposes, then you may be able to consolidate these numbers – which means that your IBI tax should be reduced accordingly.
2. The Registro de la Propiedad
This Government Agency registers information concerning the details of the registered owner and any outstanding debts that have been registered against the property. Most people naturally assume that an escritura in itself is proof of ownership – which is not – it is only a proof that a contract has been entered into. Only an up to date 'Nota Simple' obtained from the relevant land registry can be considered as a true and valid confirmation of ownership, and will highlight details such as any mortgage registered against it. Up until fairly recently property has been bought with nothing more than a Nota Simple, but fortunately now most buyers are much better informed and almost always engage the services of a Lawyer when buying property. Often a buyer will be encouraged by a vendor (and in some cases even an Estate Agent) not to worry about the registration records – DO NOT be deterred by whatever reasons are given and insist on all of these registration checks being done.
In some cases you may find that many of the details (such as the size of plot, size of construction etc...) are different on the Escritura and the Cadastre, and as such you need to be fully aware of exactly what you will legally own if you should decide to proceed with the purchase.
The cost of obtaining either of the above reports is fairly reasonable compared to the risks that you expose yourself to if you should decide to go ahead with the purchase without them.
Note :As of July 2011 the Spanish Association of Registrars also has an online service - in English - whereby potential buyers can check a a number of points on any given property.
The cost of the service is priced at 12.00 Euros, whist the translation (if required) is priced at an additional 20.00 Euros (Both per property, plus IVA). A sample document can also be viewed online to demonstrate to the user the information provided.
The website can be visited by clicking here.
* Note : As of June 2014 the Deputy PM announced that both agencies would work together and cross-reference each other's files whenever registering changes to property ownership. Further details can be read on the link to the news report > HERE <