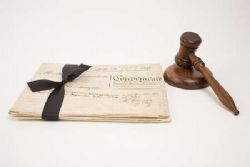 A Cédula de Habitabilidad (Spanish term for a Certificate of Occupancy) is a certificate required by Spanish law in order to try and regulate conditions relating to Health and safety in any building to be used for housing. You require this certificate in order to be able to contract water, electricity and gas supplies (Once you have come off a temporary / builders supply) and should be renewed every 15 Years.
All buildings intended to be used for housing must have a Certificate of Occupancy. This ensures that they meet the minimum requirements needed for a building to be habitable (new buildings, renovated buildings etc.)
You will need a Cedula for the following reasons:
Letting or selling a property (for accommodation)
New build properties
Renovated buildings
To contract vital services (water, gas and electricity)
In some cases, to obtain a mortgage

In some autonomous regions in Spain the Certificate of Occupancy has been substituted by a Municipal Urban Occupancy Licence. It has the same requirements as the certificate. To apply for a licence or certificate you need to fill in a form and attach various documents.

If you are in the process of buying property then ensure that your Lawyer asks for a copy of this document. If you are building or renovating a property your architect will organise this for you. If you are living in a property at the moment that does not have a cedula then you can enquire about this by contacting the technical department at your local town hall.