Corvera Airport 'Open March 2015' : Sweepstake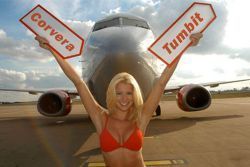 On the 13th of August 2014, the Secretary of State for Infrastructure, Rafael Catala, told the press that Corvera Airport would open in 2015.
What's more he 'suggested' that this would be achieved in the month of March.
And whilst technically, the Minister still has almost a full month to make good on his promise, it is looking increasingly likely that this is to become yet another self-imposed deadline that has been 'guaranteed', but not achieved.
The Regional President of Murcia - Alberto Garre - has perhaps shown a greater degree of common sense than his slippery predecessor, in saying no more than Corvera Airport will open "soon".
Would anyone be interested in participating in the Tumbit office sweepstake, by suggesting a likely opening date ?
Recommended Reading :
* Murcia's Corvera Airport "WILL open March 2015"
* Corvera Airport to open "Soon"