OECD: Spain should levy more green taxes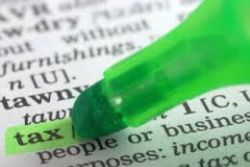 Spain has been urged to introduce more green taxes and reduce charges on labour in order to spur economic growth.
The Organisation for Economic Co-operation and Development (OECD) found that green tax revenue had fallen to among the lowest in Europe at 1.6% of gross domestic product in 2012, while labour taxes had risen.
Its 'Environmental performance review of Spain' said the government should reform environmental policies by broadening and increasing taxes. The review suggested that raising the diesel tax in line with petrol tax, for example, could help preserve the environment while enabling a reduction in payroll taxes.
'Spain has visibly improved its environmental performance since the turn of the century,' said OECD secretary-general Angel Gurría.
'Spain must now ensure that its economic recovery does not undo that work. There is scope to both strengthen and simplify environmental policies to achieve growth that is robust, inclusive and green.'
The amount of primary energy used to create a unit of GDP fell by 15% between 2000 and 2012 and by a further 5% in 2013, the OECD review found.
Overall energy consumption tracked the economy's 'boom and bust' cycle, rising sharply until 2007 and then decreasing, it observed. In 2012, energy consumption was 1% lower than in 2000.
Recommended Reading :
* EU Instructs Spain to install more wind turbines
* Spain announces details of green energy subsidy cuts