TiVo, Vodafone Spain reach deal to update Ono smart TV offer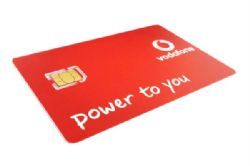 TV services provider TiVo has announced that it has reached an agreement with Vodafone Spain to enhance the smart TV service of Spanish cable operator Ono, acquired by Vodafone last year.
As part of the agreement, Ono's smart TV service will be expanded in Spain and TiVo's platform will be upgraded to take advantage of TiVo's latest generation of capabilities. Set-top boxes powered by TiVo will also be marketed in Vodafone Spain retail stores.
Ono first partnered with TiVo in 2011 to develop its next-generation television offering. The service has been rapidly adopted by more than half of Ono's user base, reaching over 500,000 active users.
The partners reached a deal in September to implement TiVo's cloud service APIs to enhance customers' TV viewing experience on multiple screens.
Ono is the first of TiVo's partners to use TiVo's set of APIs, including search and discovery capabilities and remote PVR recording management functionality.
Recommended Reading :
* Spain extends TV reset deadline to 31st March
* Vodafone Spain to remove permenance clause from Ono homes