Spain's De Guindos says next steps for Greece point to 3rd rescue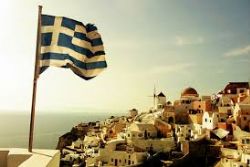 Spanish Economy Minister Luis de Guindos on Wednesday said Europe would use the next four months of a bailout extension by Athens to assess Greece's situation and its next steps, which he said would be a third rescue.
"We have given ourselves these four months to, one, see what the real situation is, to see how Greece has met conditions and to try and establish what happens next (...) which is fundamentally a third rescue," de Guindos told a conference in Barcelona.
De Guindos said euro zone finance ministers would examine Greece's liquidity needs and debt maturities at a Eurogroup meeting next week.
Recommended Reading :
* Spain De Guindos says Euro Zone in talks over 3rd Greek bailout
* Spain can't afford to Greek debt : Rajoy