Supermarket Mercadona sees brighter Spanish outlook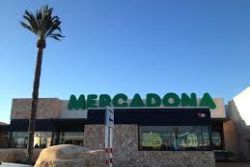 Spain's biggest supermarket, privately-owned Mercadona, posted flat sales for 2014 on Thursday but predicted a brighter outlook for 2015 as an economic recovery takes hold.
The Valencia-based supermarket is considered an economic bellwether because of its 74,000-strong workforce and EU20.16 Bln sales, making up almost 2% of the national economy.
Mercadona said sales in 2014 fell 0.5% in like-for-like terms despite a 1.5% rise in sales measured in comparable units, as prices fell and the group sought to compete with rivals such as DIA.
"Consumption is picking up. Tourism is helping -- last year was a record year and this year is going to be a good year too," Chairman Juan Roig told a news conference. Tourism makes up a tenth of Spain's economy.
Mercadona expects to increase sales 2% this year and for profit to rise 1% Roig said.
Profit rose to EU543 Mln, up 5% after the group continued to expand to 1,521 stores from 1,467 a year ago. Figures on a comparable basis were not provided.
Sales were hurt, however, by lower prices of fresh foods and tougher competition as Spaniards limited their spending in a sluggish economy.
Mercadona has expanded aggressively in the past 5 years and built on a successful own brand strategy. Now having expanded to almost all of Spain, retail analysts believe it is running out of steam, and profits have stayed around EU500 Mln a year for 3 years now.
Recommended Reading :
* Mercadona ranked as Spain's 2nd most reputable company
* 5 Spaniards drop out of Forbes list