Android recovers market share in Spain as Windows plummets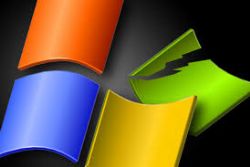 Android's market share in Spain recovered ground lost to Apple's iOS in recent months, accounting for 86.7% of the phones sold in the 3 months to January 2015, according to Kantar's WorldPanel ComTech report.
The figures for Android are almost identical to its year-earlier result of 86.6% but represent a 3.7% improvement on the 83.0% market share recorded in the 3 months to December.
Sales of iOS-powered phones accounted for 10.4% of the Spanish market in the three months to January, down on the previous month's result of 12.9% but still well above Apple's year-earlier result of 7.2%.
However, sales of Windows Phone handsets continued to plummet, falling to just 2.5% of the Spanish market, less than half the year-earlier figure of 5.3%. Sales of smartphones running other operating systems also declined from 1.0% a year ago to just 0.2% of the Spanish market, while Blackberry-powered handsets accounted for 0.3% of the units sold.
Recommended Reading :
* 1 in 4 Spanish addicts are internet addicts
* Movistar & Vodafone Spain lose 80,000 mobile customers in Spain