Study Into Water Tariffs in Spain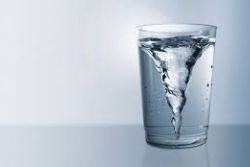 Spanish consumer association FACUA has published an analysis of household water tariffs in 28 Spanish cities across Spain, finding differences of up to 338.7% depending on the city, with variations of up to EU439.8 per year for a household using 10 cubic metres per month.
Comparative prices include taxes and surcharges applied in some cities, but do not consider tariffs for renting and maintaining water meters.
FACUA's analysis uses a home with 3 tenants and a monthly use of 10 cubic metres, as a benchmark.
Properties with a 13mm dia meter have seen an average increase of 2.7% while tariffs for 15mm dia meters have increased by an average of just 0.4%.
FACUA has called for progressive tariffs to be applied, depending on the number of residents in each property, and to penalise excessive use.
Disproportionate differences
For 13 mm meters and 10 cubic meters of use, the most expensive tariff found is in Murcia (29.35 Euros), Barcelona (23 Euros) and Cadiz (22.82).
The cheaper cities are Valladolid, where, no matter if it's a 13 or 15 mm meter, the cost is 10.82 Euros.
For a 10 cubic metre use with a 15 mm meter, the most expensive monthly tariffs are Alicante (47.57 Euros, where less than 1% of houses have 15 mm meters installed), Murcia (29.35 Euros) and Huelva (24.08 Euros).
The same use with a 13 mm meter implies an average cost of 17.31 Euros, but if a 15 mm meter is used, the average cost increases to 18.68 Euros (all plus VAT, and without considering the cost for renting or maintaining the meters).
The highest increases, in Ciudad Real, Barcelona and Bilbao
The highest increase in water price was observed in Ciudad Real, 11.6% more for a monthly use of 10 cubic metres - no matter the meter - followed by Barcelona, with an increase of 8.4% and Bilbao (7.5%).
However, the report notes that these increases in tariffs can also be attributed to charges and taxes applied by the municipal and local governments.
Number of house's residents
FACUA also notes that water saving initiatives should correspond with the number of people living in each property, and that there must be a move forward in charging per capita as well as progressive tariffs in which excessive use is penalised.
Currently, only two of the cities analysed - Malaga and Seville- have tariffs associated with the number of people living in each house.
Nevertheless, some cities that apply different tariffs when the house is inhabited by at least 4 people, as Corunna and Barcelona, where they have started to consider 4 people as a large family in 2014.
A further 17 municipalities considered that 3 residents constitutes a large family, where reduced tariffs can be applied.
According to FACUA these reduced tariffs are applied to all large families, while in other municipalities the discounts are associated with the family income or situations like unemployment of all its members or pensioners with low income.
FACUA claims there should also be social tariffs which take into account disadvantaged groups, and that authorities should take measures to avoid denying services for families struggling to make payments.
The association also notes that the availability water is a human right declared by UN.
Currently, these families' situations are managed by a social fund of the municipalities or suppliers, but how the social fund is applied, its amount, access requirements, etc is not sufficiently transparent and not all charities can take part in them.
Taxes
Taxes can be local, provincial or regional. The aim, with exceptions, is to use what is collected to improve sanitation and treatment infrastructure.
In Corunna (regional tax) and Majorca (sanitation tax) users paid in 2014 more than in 2013 due to the increase of taxes even though the rest of the tariffs weren't modified.
In Badajoz, the omission of the fixed part of the regional sanitation tax reduced the increase of water tariffs.
In Seville there is a provincial tax and a regional tax, after in 2013, another tax, the one for infrastructures improvement, has been cancelled. This is why the tariff increases applied in 2014 and in the regional tax increase have been softened, especially for houses with three inhabitants using 10 cubic meters, where users have noticed no change at all.
Lack of regulation
In Spain, water home supply belongs to municipalities, who manage it publicly, in consortiums or in groups of municipalities, or also through licences to public, private or mixed companies.
FACUA has called for local authorities and water supply managers to participate with consumer associations when considering changes to tariffs, and to provide a framework regulation for basic aspects of this service, such as tariff structures, approval proceedings, terms of service, complaints, hiring and participation.
Also, this regulation should include compensations that can be received when there are outages due to reasons other than force majeure or third parties' actions and also the regularity of meters reading and billing.
FACUA believes that the legal framework should also contemplate the conditions for a minimum flow and pressure required by users, the proceedings to guarantee cut-offs or termination of supply and the system to solve complaints.
Also, the need to establish a rule that clarifies water price and what can be charged to users, with the aim of promoting the clearest model possible, FACUA claims.
The association also claims the obligation for suppliers to have free phones and customer service offices and to join out of court solution proceedings such as the Consumer Arbitration System.
Methodology
FACUA analysed the complete water cycle: fixed and variable taxes applied due to supply and sanitation, sewerage, purification and / or discharges, along with possible taxes or late fees related to the improvement of infrastructure, impulsion, draught... and considered an average home to have 3 residents with 10 cubic meters useage per month.
It did not consider discounts applied to large families or low-income households.
Depending on the city, billing can be monthly, bimonthly, or quarterly, so, to carry out the study, the month equivalent was calculated.
Neither did the study take into account other concepts affecting water price, such as quality and availability of water, the quality of the service given or the existence or not of subsidies, of use or resources.
Recommended Reading :
* Study into Spain's Taxi fares
* Study into cost of Spain's mobile internet charges
* Study in to Bank charges in Spain