Spain enters top ten of world's car manufacturers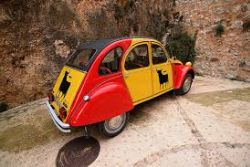 Spain has been named as the world's 9th-largest manufacturer of cars by the International Automobile Construction Organisation (OICA) - up from 12th in 2013, and ahead of Russia, Thailand and Canada.
Production od cars in Spain in 2014 increased by 11%, more than anywhere else in the EU, although most vehicles made here were exported.
However, the Spanish Government's 'Plan PIVE' scheme – where cars aged 7 years or older can be traded in as scrap in exchange for a substantial discount on a new cars – has brought an increase in new car sales over the past 3 years.New models of cars scheduled for manufacture in Spain means the country is fast heading towards its 'Plan 3 Million' target – that of bringing production levels back up to 3 million vehicles a year by 2017, the level it stood at before the start of the financial crisis.
With Spain in 9th place and Canada 10th, the remainder of the top 10 car manufacturers in the world is made of up China in first place, followed by the USA; Japan; Germany; South Korea; India; Mexico and Brazil.
Recommended Reading :
* Study into Spain's used car market
* Spain new car sales up 27.5% in January y-on-y