Spain to reduce culture tax from 21% to 10%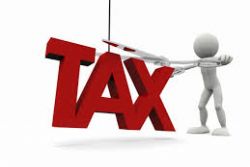 Spain will shortly announce a reduction of the country's IVA rate on culture from 21% – the highest in Europe – to 10%, according to a report in Spanish daily ABC.
The move comes over 18 Months since the government chose to drastically increase the IVA rate on nearly all cultural goods and services from 8% to 21% in September 2012.
The higher rate currently applies to e-books, DVDs, music CDs, as well as cinema and theatre tickets, but books, newspapers, magazines and public museums pay a reduced rate of 4%.
Spain's culture minister Jose Ignacio Wert has faced fierce criticism for the 21% tax, most recently from the Spanish film industry at last month's Goya awards.
Recommended Reading :
* Spain reiterates opposition to IVA hike
* IMF says Spain needs to raise taxes after election year cuts