Netflix eyeing Autumn launch in Spain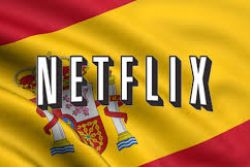 Netflix has begun negotiating with major studios and independent distributors in preparation for an Autumn launch of its streaming service in Spain, according to unnamed sector sources cited by business daily Expansion.
The report also cites sources from LG confirming that its smart TVs will be sold in Spain with Netflix starting from September, while Samsung added that its Spanish smart TV models will be Netflix-compatible at some point this year. Netflix previously planned to launch in Spain back in 2011, but pulled back due to concerns about the country's high levels of piracy.
Spain wasn't part of Netflix's recent launch in six new European countries, but in January the company said it was looking to reach 200 countries over the next two years.
The news comes after Telefonica added 1.2 million new TV subscribers in 2014 to reach a base of 1.9 million and a 35 percent share of the pay TV market. The company also launched a Netflix-style VoD service – Movistar Series – at the end of last year and has announced that it will begin to produce original content for the channel starting in 2016.
Netflix would also face competition from Barcelona-based Wuaki.tv, Canal Plus' Yomvi service and Vodafone Spain, especially after the latter's acquisition of cable operator Ono.
Recommended Reading :
* Netflix silent on reported Spain launch
* TiVo, Vodafone Spain reach deal to update Ono Smart TV offer