88% of all downloads in Spain illegal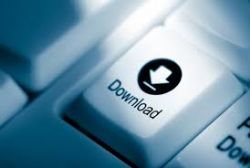 Spain's arts and entertainment industry has had the identity of its public enemy number one clear for a long time now: the crisis may by lethal, the government's 21% VAT rate may have left many casualties, but the biggest danger? Piracy.
New data released by the sector on Tuesday could not serve to back its theory more strongly: 87.94% of cultural content consumed online last year was illegal, it finds.
The Observatorio de la piratería y hábitos de consumo de contenidos digitales 2014 (or, Observatory on piracy and digital content consumption habits 2014) report, carried out by consultancy GfK and presented by sector pressure group Creators Coalition, shows piracy reached record levels in 2014, rising nearly four percentage points from last year's 84%, and highlights how in the last 12 months consumers of illegal content have risen from 51% to 58% of all Spanish internet users.
"The levels of piracy in Spain are overwhelming," said Creators Coalition director Carlota Navarrete. "That's why we are asking for illegal sites to be blocked to the same extent as they are in France, Italy, Germany… that they see cultural consumption as a way to economic growth and a boost for GDP."
Among the sea of statistics the annual report uses to back up the industry's theory, there is usually one that is especially controversial. The Observatorio concludes that piracy is to blame for €1.7 billion in lost profits, but the method used to calculate that figure is often questioned. This year, researchers have used the following formula: it estimates that a user who has accessed 100 items of illegal content would have been able to consume eight legal ones at an average price of €10 each. The result: €80 lost to the industry.
For the first time this year, the report also analyzed the damage done to TV series and soccer matches. But the main victim continues to be the film industry – 38% of all illegal downloads are movies. This is followed by series (26%) and music (24%) – the only sector in which illegal downloads have decreased from 2013.
In total, the report says 4.455 billion cultural items, with an estimated market value of €23.265 billion, were illegally accessed in Spain last year.
The Observatorio asked internet users themselves to explain why they pirated content. The most common response was "I don't pay for content if I can access it for free" (61%), followed by "I pay for my internet connection." In third place came one of the most frequent criticisms of the industry and legal content: "The film isn't showing anymore and there wasn't a way to buy it."
The two measures considered the most effective in solving the problem (65%) by those surveyed are: shutting off access to illegal download sites, and more awareness campaigns. Spain's new Intellectual Property Law (LPI) – which came into force in January and proposes tougher new sentences such as the 3-year jail terms handed to the two owners of pirate newspaper and magazine portal YouKioske last week – is also likely to have an influence.
Navarrete has complained that the new law does not work. "We want it to be applied rigorously," because the culture industry feels "unfairly treated" in comparison with other sectors, she said.
The report also pointed the finger at the advertising that features on the majority of illegal download sites – another of the things the LPI is seeking to punish. However, the law has clearly excluded the possibility of punishing search engines for listing pirate websites, despite the fact that the study shows that more than seven in 10 internet users use this route to find the illegal content they are looking for.
Recommended Reading :
* Spain to reduce culture tax from 21% to 10%
* Netflix eyeing autumn launch in Spain