Spain arrests eight suspected Islamist militants in dawn raid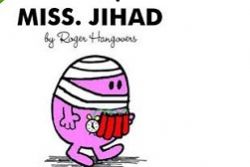 Eight suspected Islamist militants accused of planning attacks in Spain and recruiting fighters to send to Syria and Iraq were arrested in dawn raids across Spain on Friday, the Interior Ministry said in a statement.
The 6 men and 2 women were connected to the Islamic State militant group via one of their operatives who organised activity from Syria and Iraq, the ministry said.
All those arrested had Spanish nationality, and five were of Moroccan heritage.
"The group represented a serious and definite threat to national security," the ministry said in a statement, adding that the network aimed to carry out attacks on the mainland.
The Spanish government has renewed its focus on Islamist militant activity since the attacks on French satirical newspaper Charlie Hebdo in Paris in January in which gunmen killed 17 people.
Islamist militants killed nearly 200 people in March 2004 in an attack on a commuter train, setting off bombs hidden in rucksacks as the train drew in to Madrid's main station.
Including Friday's arrests, Spanish police have arrested 23 people linked to such activity so far this year, according to government data - more than half the total arrested in the whole of last year.
The arrests on Friday were made in Barcelona and Girona in the north east of Spain and Ciudad Real and Avila in the centre, the ministry said.
The mother of one of those arrested, who gave her name as Maria, told Reuters heavily armed police had raided her house in the Catalan village of Piera at 4 a.m., herding members of the family into the dining room before arresting her 18-year-old son.
The mother of 11, a Spaniard converted to Islam who teaches Spanish and Catalan to Arab-speaking children in the basement of her house, said the police searched the house and removed the hard drives from computers.
Recommended Reading :
* Islamisation "Stronger in Spain than in Germany"
* Spain arrests ISIL Facebook recruiters