Referendum 'proof that Catalonia can no longer be part of Spain'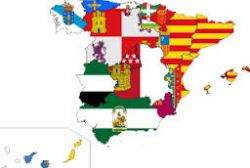 Known for its strong regional identity, Catalonia has long had a strained relationship with the Spanish government, demanding independence for a number of years.
Encouraged by the referendum on Scottish independence that was held last September, Catalonia organised its own vote in November. An overwhelming majority came out in support of their region's independence.
However, the Spanish constitutional court ruled that the vote was illegitimate, and therefore not legally binding.
Yet this has not dampened campaigners' efforts to break away from the Spanish state, with Catalan MEPs remaining confident that upcoming elections will pave the way for the creation of a legitimate Catalan state.
Catalonia is often regarded as one of the wealthiest regions in the Spain, and the national budget ministry has admitted that should the area become independent, it would regain its former A+ credit rating and attract considerable foreign investment.
Here, two MEPs tell the Parliament Magazine what is at stake and why the Spanish government should not ignore Catalan citizens' will.
Ramon Tremosa i Balcells (ALDE, ES) is an MEP for Catalonia :
"In my opinion, the Catalan push for independence remains strong. Local elections next May are expected to result in 70 per cent of votes in favour of Catalan pro-independence and pro-referendum parties, with Spain's two largest parties obtaining their lowest score ever in the region. Barcelona will once again have a pro-independence mayor.
The ruling against the symbolic referendum of 9 November was further proof that Catalonia can no longer be a part of Spain. The national government denied the people of the region their right to fulfil their political aspirations. But more importantly, it denied them their right to decide their own future.
This is merely the calm before the storm. Catalan parliamentary elections have been brought forward to 27 September, and parties from all ideological families will place the declaration of independence at the heart of their manifesto. If these parties win a majority, the process to achieve independence will have received a clear and undeniable democratic mandate."
Francesc Gambús (EPP, ES) is an MEP for Catalonia :
"Catalonia is determined to change the status of its relationship with Madrid, as was proven by the 2010 demonstration in response to the constitutional court ruling on the Catalan statute, approved in a referendum. In addition, over 2.3 million people voted in the referendum that was held on 9 November, following Scotland voting 'no' in its own referendum on independence".
The Spanish government has made the mistake of trying to deal with a political problem in a court of law. A court can decide whether or not something is done in accordance to existing law, but it is not an appropriate arena for political negotiation.
Catalonia has tried numerous times to reach an agreement with Madrid, but all its efforts were shut down, either by the government or the constitutional court.
If the national authorities decide to change their attitude, then perhaps we could find an alternative to independence. But one thing is certain - the people of Catalonia will never be the same again.
Recommended Reading :
* Most Catalans would vote to stay in Spain : Poll
* Spanish Court declares Catalonia independence vote unconstitutional