Spain's fibre plan could be delayed until Q4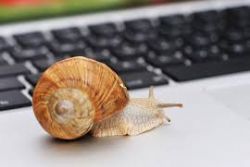 The sweeping changes to the fixed broadband market proposed by Spain's communications regulator CNMC could be delayed until the final quarter of the year, according to unnamed sources cited by El Economista.
The complexity of the regulation and the objections submitted by the country's operators – above all Telefonica – coupled with the fact that the proposal needs to be sent to the European Commission for approval, mean that the CNMC's plan is unlikely to come into force until October or November.
The CNMC published its plan at the end of last year, proposing that Telefonica be required to provide wholesale access to its fibre network in all of Spain apart from nine cities using a process known as 'virtual unbundled local access' (VULA).
Last month Telefonica said it intended to accelerate its FTTH rollout from 10.3 million households reached in December 2014 to between 13 and 18 million households by 2016, but only if the authorities put in place "adequate" regulation.
Recommended Reading :
* Spain allocates EU52 Mln for rural broadband deployment
* I in 4 Spanish adults are Internet addicts