Minister confirms AENA interested in operating Corvera Airport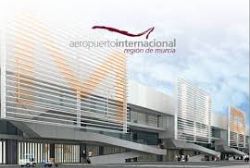 Ana Pastor – the Minister of Public Works for the Spanish central government - confirmed that AENA would tender for the operation of Corvera Airport as soon as the regional government of Murcia formally began the process to invite interested parties.
However, the Minister also commented how AENA and the regional and central governments must first agree on the steps to be made for the closure of Murcia's San Javier Airport, which must see an inventory of all assets before all parties can agree upon its value before any compensation can be arrived at.
Sources indicated that negotiations are at an "advanced stage", although there is still doubt cast over the issue of how many of the Airport's 80 direct employees (and several hundred indirect employees) will see their employment transferred from San Javier to Corvera.
One of the conditions being considered is that such employees would not lose their status as public employees – in other words means their labor and wage rights – by transferring from a publically owned to a privately owned airport.
Neither the central or regional government, or AENA have suggested a date for when either negotiations will be completed, or when Corvera Airport is expected to open.
Recommended Reading :
* Corvera Airport open March 2015 : Sweepstake
* AENA Shareholders must approve closure of San Javier Airport