3 Years since last Paramount Murcia "Official Press Release"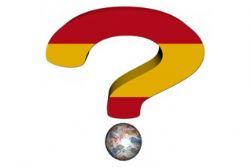 Three years ago this week the devlopers and promoters of the Paramount Murcia theme park project issued the following press release on their website :
"On Wednesday, March 8th [2012], Proyectos Emblemáticos Murcianos S.A. (PREMURSA) made effective the acquisition of 1.031.077 m˛ of land in Alhama de Murcia, where the future Paramount Park and LifeStyle Center will be located. The first park of this kind in Europe will aim to turn the Murcian municipality into a continental reference in the leisure and entertainment field by 2015 . The deal amounts to 10.341.708,53 €. Jesus Samper, President of Santa Monica Sports Group and President and CEO of PREMURSA, defined the signing of the land deeds as "a very important and necessary step for this cultural, business and leisure project".
Still pending is the purchase option for the 550,000 m˛ of the remaining land, a fact that as Samper stated "does not affect the normal development of a project that´s following its established route". The park´s groundbreaking ceremony is expected to be take place in the coming months.
The Paramount Park will feature state-of-the-art attractions for all ages, distributed in four different thematic areas, as well as two themed hotels. The LifeStyle Center will host business, cultural and leisure activity in an area where seven hotels, offices, a shopping mall, restaurants, bars, discos, casino, a Convention Center, and an auditorium will be built."
It is perhaps suggestive that this was the last "Official Press Release" issued by Premursa.
What's more, subsequent news articles issued on their website have skillfully avoided giving an exact date of when the facility is expected to be open to the public.
Recommended Reading :
* "Paramount's 1st stone to be laid in May 2012" : Minister
* March 2012 : Paramount Murcia open office to process job applications