Amancio Ortega's fortune surpasses €60bn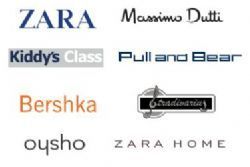 Amancio Ortega, founder of the Zara clothing store chain, reached a new financial milestone when his fortune moved past the €60 billion mark for the first time on Monday.
Spain's wealthiest man is now even richer thanks to the rising share price of Inditex, the textile giant he created in 1985. The Galician-born Ortega holds a 59.29 percent stake in the group, whose shares were trading at a historic high of €28.81 on Monday.
This raised his fortune from an estimated €59.55 billion on Friday to €60.75 billion on Monday, according to Bloomberg.
In June 2014, Inditex split every share into five to make them more affordable. In October 2012 one company share was selling for more than €100.
The Monday upsurge reflects investor optimism ahead of the company's corporate earnings report, due out on Wednesday.
Inditex's total revenue in fiscal year 2013 was €16.72 billion despite the strength of the euro against the dollar, the ruble and the yen.
Analysts are expecting Inditex to post sales of around €18.31 billion and profits of around €2.49 billion for fiscal year 2014, Bloomberg reports.
Inditex, one of the world's largest fashion retailers, controls eight brands, including Zara, Zara Home, Pull & Bear, Bershka and Oysho. It has over 6,460 stores in 88 countries.
But Ortega's wealth now rests on something more than Inditex. His property firm, Pontegadea, also holds real-estate assets worth over €4.7 billion.
Recommended Reading :
* 5 Spaniards drop out of Forbes list
* Spain's richest man buys EU491 Mln London property