Spain bets on cruise business as pillar of tourism sector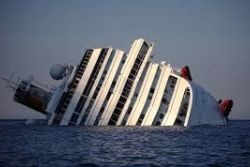 The head of the Spanish Port Agency, Jose Llorca, sees the cruise sector as a pillar of his country's tourism industry.
In an interview with Efe at Cruise Shipping Miami 2015, Llorca expressed confidence in the strength of the cruise business in Spain while pointing to the need "to come up with new and attractive ideas" to maintain the upward trend.
The Ports of Spain pavilion at this year's edition of the cruise industry's most important event brings together representatives of 24 port authorities and 40 firms in the tourism sector, a larger contingent than in previous years.
After "a year of consolidation" in 2014, Llorca said, Spain expects the number of visiting cruise ship passengers to exceed the historic level of 8 million as the business benefits from factors such as the depreciation of the euro versus the dollar, "something that is very appealing for U.S. tourists."
Apart from Spain's cultural, historical and gastronomic treasures, the "good infrastructure and the adequate depth" of Spanish ports make the country attractive for cruise lines, he said.
Spain is well established as tourism destination, "but we need to renovate constantly and to be creative" to attract more and more cruise passengers, he said.
Turning Spanish ports into leading players in the cruise industry has been no easy task, according to Llorca.
"When we first came to this fair in 1997, the number of cruise passengers arriving in Spain barely topped 1 million a year. In these past 18 years we have reached nearly 8 million cruise travelers (annually)," Llorca said.
Barcelona and the Balearic Islands still account for 64% of the cruise ships that dock in Spain, representing 4.9 million passengers.
"I have faith in Spain's great potential in the global cruise industry," Llorca said, adding he had set a medium-term goal of 5% annual growth.
Recommended Reading :
* Big spending Chinese tourists pick Spain
* Spain beats annual tourism record with a month to spare