Ten arrested on Madrid - Dakar flight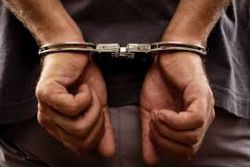 A fight broke out on an Iberia airplane flying from Madrid to Dakar on Wednesday after passengers assaulted police officers who were in charge of the deportation of an illegal migrant.
The undocumented man, who was being taken back to Senegal, began shouting for help. That prompted several fellow countrymen to get up from their seats and try to pull him away from the two Spanish officials, said a National Police spokesman.
Both police officers and two flight attendants were injured in the ensuing scuffle, and 10 passengers were arrested, including the deportee.
The incident took place at 6.30pm at Madrid's Adolfo Suárez-Barajas airport. The undocumented migrant's identity has not been released.
The two officers under attack requested assistance from their colleagues at the police precinct inside the airport, according to the same sources.
The detainees have been charged with causing personal injuries, disorderly conduct and assaulting law enforcement officers.
One police officer sustained a fractured ankle, while the other suffered extensive bruising, as did the two female flight attendants.
Recommended Reading :
* UN warns Spain on legality of spot deportations of illegal immigrants
* Spain's Rajoy urges EU to toughen up on illegal migration