Spain's Banco Popular offers 113% B-t-L Mortgage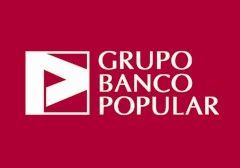 Today's edition of The Telegraph has reported how Spain's Banco Popular is offering zero-deposit mortgages, which come with an attractive cashback lump sum of up to 13% of the value of the value of the property - equating to a 113% mortgage in real terms.
The mortgage tracks European interbank rate "Euribor" plus 0.9% for year 1, rising to 2.39% plus Euribor afterwards.
By comparison, most Spanish mortgages tend to require a minimum 30% deposit and interest rates start from 2% above Euribor.
Unlike mainstream mortgages, these loans only apply to particular homes. Buyers can choose from a handful of Spanish apartments – all of which have been repossessed from bankrupt property developers and are now owned by the bank.
However, there are hidden risks. Tim French of Iberian properties told the Telegraph : "The bank wants to get rid of these properties. It lent aggressively to developers before 2007, but when the credit crunch hit, their developments didn't sell. When their valuations dropped, these properties ended up having mortgages higher than their value."
Banco Popular, the fifth-largest Spanish bank by deposits, has set up an online property portal, Aliseda, to market the homes. The properties are also being snapped up by investment firms to market to British people interested in buy‑to‑let.
But commentators are sceptical that many borrowers would actually be offered such a risky loan. "In my experience, the bank will come back to applicants with 100pc instead, but it all depends," said Mr French. "We never know exact figures with these things, the banks make it up as they go along at times."
Banco Popular was not available for comment.
"I would question why 110% mortgages are being made available," said Simon Conn, an overseas property broker.
He said: "Why has the property been repossessed? Is it because the original owner had personal cash-flow problems, or is it that the property is situated in a poor location and therefore could not attract the potential renters?"
There is little prospect that these particular properties will increase significantly in value, he added, arguing that Spanish homes remain over‑supplied in many regions.
"It is unlikely there will be property growth in Spain for many years to come," said Mr Conn. "This is due to the number of properties, including those that are repossessed, which are still available." But with a strong pound, helped by languishing property prices in Spain, surely there are bargains?
There has been a 48pc surge in interest among British buyers looking to buy in Spain, according to data compiled for Telegraph Money in January.
Andalucia, the region including Costa del Sol and Seville, is the most sought-after Spanish location among British buyers, where the average budget is £379,000, according to Rightmove, the property comparison website.
However, the Spanish property market is flooded with approximately 650,000 unsold homes, with average prices 30% lower than in 2008.
FEES AND COSTS
As with any Spanish property buy, borrowers must foot the bill for notary fees, stamp duty and property taxes, which typically add an extra 15pc to a home's value.
Buying a £100,000 property, for example, could attract a £1,000 solicitor's fee (1% of the purchase price), £1,000 in stamp duty tax (1% of the purchase price), £500 for registering the property and a hefty £10,000 VAT bill (10pc of the value of new build properties). Local taxes might also apply.
There are added costs if you buy via an investment firm. One company, PCG Invest, which is selling 50 of these properties, with the mortgage underwritten by the bank, charges £595 for borrowers to apply for the mortgage, which is non-refundable if the applicant is rejected.
The apartments offered by PCG are situated in Coto Real Duquesa, an apartment complex near the south coast. They have never been lived in, but the firm says they are all finished with the utilities such as water and gas switched on.
However, PCG appeared confused over its own fees. When Telegraph Money asked for a cost breakdown, the firm reduced the application charge to £395 and said it would refund half if the mortgage is refused.
It later added that a bill of £4,995 is payable once the mortgage is approved. This is for "services" such as finding the property, setting up utilities in the house including gas and water, and providing an "NIE Number", the identity number required of all home buyers under Spanish law.
Of course, buyers could cut out these unclear charges by approaching Banco Popular directly.
Lending affordability criteria applies, just like in Britain, which means you will have to prove that roughly 30pc of your take-home pay is free to foot the repayments. You would need to provide proof of income and evidence of your fixed outgoings just as with a British mortgage application.
Darren Brown, PCG Invest chief, said: "We don't own the properties but have negotiated a deal with the bank to market them, and we arrange for investors to go to Spain and choose the property."
He acknowledged "risks and costs involved" including that there is no guarantee the property will actually be rented.
He also acknowledged the fact that those rejected for the mortgage would be left £198 out of pocket.
"Most people know if their credit file is bad; we tell investors about the criteria the bank wants, then it is their decision to apply."
Recommended Reading :
* Spain sees property prices up 18% in Q4 2014
* Spain property prices expected to stabilize late 2015