EU regulators to probe Spain's EU359 Mln railway test center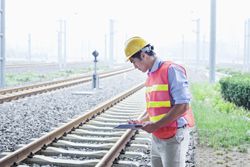 EU state aid regulators opened an in-depth investigation on Monday into Spain's proposed EU358.6 Mln test center for high-speed trains, saying the public support may breach EU rules.
Spanish authorities sought approval for the project from the European Commission nearly 2 years ago. It wants to let train makers test high-speed trains and related equipment at the Centro de Ensayos de Alta Tecnología Ferroviaria (CEATF) located near Malaga.
The EU Regional Development Fund and Spain were meant to finance the project. The Commission said it was concerned the public aid would give the center an unfair advantage.
"The initial investigation has revealed that demand for such a railway test center seems low and public opposition, especially on environmental grounds, appears quite strong. It is therefore doubtful that the project would further an objective of common interest," it said in a statement.
Recommended Reading :
* Safety experts recommend urgent overhaul of Spain's railroad system
* Rail crash judge slams ADIF for playing with peoples lives