Spain sees 3.3 mln foreign tourists in Feb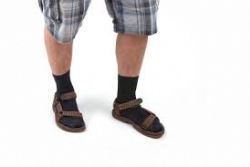 Spain welcomed a total of 3.3 million international tourists in February, a 5.3% increase when compared with the same month of a year earlier, the Spanish tourism ministry reported on Monday.
The number of tourists arriving from Britain reached 640,202, an increase of 0.7% from a year earlier, accounting for 19.5% of the total. The next biggest influx of tourists were the French and the Germans whose arrivals increased by 7.1% and 3.5% to 536,935 and 514,349 tourists respectively.
The number of tourists from the Nordic countries reached 354,503 people in February, which meant a 5.8% decrease year-on-year; while the number of Italians visiting Spain increased an impressive 20.5% in February to 185,137 people.
In the first 2 months of the year, Spain received 6.5 million international tourists, according to the ministry. The figure is a 4.5% increase in comparison with the same period in 2014.
Arrivals from the United States, Switzerland, Belgium and Portugal rose by 18.7%, 9.4%, 8.6% and 8.3% respectively.
Visitors chose the archipelago of the Canary Islands as the main destination in February. The Islands received 1,008,599 tourists in February alone, followed by the northeastern region of Catalonia that saw 847,730 tourists come through.
Tourism is a driving force in the Spanish economy, representing around 12% of GDP. The country welcomed a total of around 65 million international tourists in 2014 who spent EU63.1 Bln in the country, which is the world's 3rd most popular tourist destination after France and the United States.
Recommended Reading :
* British Bobbies to lend a hand Policing Spain<.a.
* Spanish Airports to see 25 days of strike action