Obama says thoughts with Spain after plane crash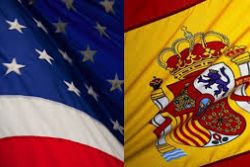 U.S. President Barack Obama said on Tuesday that his thoughts and prayers were with Germany and Spain after a plane crash in the French Alps, calling the incident an "awful tragedy."
The Germanwings Airbus plane from Barcelona to Duesseldorf went down on Tuesday.
Obama said that he hoped to also speak with Spain's leader and that U.S. officials are trying to determine whether Americans may have been on board.
Recommended Reading :
* Barcelona - Dusserldorf plane crash : 150 feared dead