Spain to offer passports for Sephardic Jews by May ?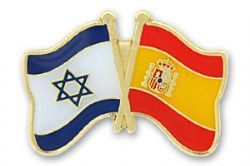 The Spanish government is inching closer to providing an expedited path to citizenship for Sephardic Jews.
The initiative, first put forward more than 2 years ago, is expected to clear a major hurdle today, as the Spanish newspaper El Pais reported it would pass the lower house of the Spanish parliament. It must still be passed by the Spanish parliament's less powerful upper house.
Spain's ruling Partido Popular told El Pais that the newly revised law clarifies outstanding questions about how Sephardic claimants will qualify for the citizenship rights. "There has been much debate over who or who isn't a descendant of the expelled Jews. The new text now clears up the speculation," said Gabriel Elorriaga, the parliamentarian, according to the paper.
In its final form, the law will require that applicants not only be certified as Sephardic by the official body of the Spanish Jewish community, but that they speak Ladino, the ancient language of Iberian Jews, or keep other specifically Sephardic conditions.
In addition to the cultural requirements, applicants will also need to prove their ties to Spain by showing, for example, that they have studied Spanish history or culture, or have donated to Spanish charities. There will be a Spanish language test for all applicants, and a separate "integration test" designed by the Instituto Cervantes, a government-sponsored cultural center.
The law could go into effect by the end of April.
Recommended Reading :
* Muslims demand same dual nationality with Spain as Sephardic Jews