Low cost airline passengers arriving in Spain up 9.2%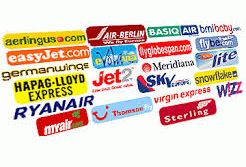 Last year saw a significant growth in the number of foreign visitors coming to Spain, with the opening 2 months of 2015 bringing a year-on-year increase of 9.2% arrivals via low-cost Airlines.
In recent years the rise of the low cost airline has grown in popularity alongside cheaper holidays and stronger economic growth.
The latest figures released by Spain's Ministry of Industry, Energy and Tourism show that this trend has not slowed down, with 3.3 million passengers coming and going from Spain on low-cost flights in the first 2 months of 2015, representing a growth of 14.4% on the same period in 2014.
By the end of February 2015 almost 45% of all foreign tourists to Spain arrived on low-cost airlines – 3% more than the same period last year - with the UK accounting for around 33% of all traffic.
Despite the increase in the low-cost traffic, traditional airlines have also fared well over the same period, with their 4.1 million international passengers standing at an increased 1.7% from 2014.
Ryanair, EasyJet and Vueling accounted for 67% of low-cost flights in and out of Spain in February alone, carrying 30% of all international passengers throughout the month.
Ryanair maintained their claim as Spain's most popular Airline, with a market share of 16%.
Recommended Reading :
* Spain sees 33 Mln Foreign tourists in Feb
* Spanish airports to see 25 days of strike action