Orange Spain unveils new 'smartphone to landline' app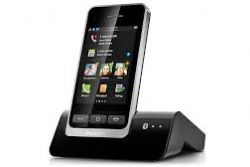 Orange Spain has announced the launch of Softphone, a free smartphone application for iOS and Android devices that allows ADSL and fibre customers to use their smartphone as a cordless fixed line handset when at home.
Customers can view their call records, import contacts and even set up a voice mail and call forwarding service via the app, which works in combination with the operator's Livebox 2.1 router.
Orange also launched another app, dubbed Mi Livebox, to give users greater control over their router's settings, passwords and check the status of the fixed broadband line.
Recommended Reading :
* Orange Spain collets used smartphones for Unicef project
* Orange Spain discounts IVA for new mobile customers