Telefónica to triple Spain's ADSL speeds before summer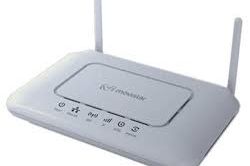 Telecom operator Telefónica has announced that it will triple the connection speed for all its internet customers before the summer.
The communications provider will also switch all its ADSL clients to its new fiber-optic network as soon as the service is available in their location at no extra charge, sources familiar with the situation told EL PAÍS.
The firm will also switch all its ADSL clients to its fiber-optic network as soon as it is available to them The unprecedented move rests on the fact that Telefónica knows its customers require a quality broadband connection in order to subscribe to its new services, such as streaming video or pay TV.
The company's fiber-optic network currently serves 10.3 million homes, and this year is expected to reach a further 3.6 million households.
Current Telefónica customers with download speeds of 100 megabits per second (Mbps) will be upgraded to 300Mbps, while upload speeds will increase from 10 to 30Mbps.
This will make Telefónica's the fastest broadband offer in the residential market, since its competitors – Vodafone/Ono, Jazztel and Orange – only offer up to 200Mbps (Ono's corporate clients can opt for a 500Mbps connection).
Recommended Reading :
* Spain's Telefonica sells O2 UK to Hong Kong
* Spain's fibre plan could be delayed until Q4