Happy 4th Birthday Castellon Airport !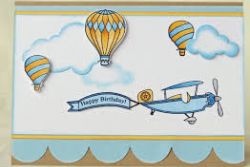 Earlier in the week Castellon Airport celebrated it's 4th anniversary of 'opening' - despite not welcoming one single commercial passenger since that time.
Not only did the construction of the airport come at a cost of (an estimated) €130 Million, but the (estimated) cost of running the dormant facility since that time has been placed at €46,300 per day.
Although promises and guarantees have repeatedly been made and broken, positive steps seem to have been taken in recent months - first with the appointment of SNC-Lavalin as operators of the facility. The Canadian multi-national has significant experience of operating a number of Airports across a number of countries. Furthermore, the establishment of routes by Ryanair from Castellon to Bristol and Stansted airports - with flights being offered for sale on their website - is surely a sign of confidence that the facility will not celebrate it's 5th Birthday alone ?
Read further Castellon Airport news by clicking the link >> HERE <<.