23 'Decontaminated' in Madrid terror alert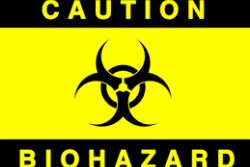 The police in Madrid are analyzing the white powder substance that was found on Saturday at a Post Office located in the Cybele Palace that also houses Madrid City Hall, the Spain Report newspaper said.
A spokesperson for Madrid emergency services told news outlet that the envelope and its contents are currently being studied in a police laboratory. The spokesperson did not specify how long will it take to analyze the substance.
Earlier on Saturday, Emergency Information Office of Madrid said on Twitter that at about 09:00 GMT the city police, firefighters and bomb disposal squad arrived at the City Hall building after receiving an alarm signal activated by postal workers who found an envelope covered with "suspicious white powder."
A total of 28 people who have been exposed to the envelope had to undergo decontamination. They were checked by medical workers at the scene and found to be unharmed.
Recommended Reading :
* Spain arrests ISIL Facebook recruiters
* Spain on terror alert after France attack