Dining out Across Spain : Study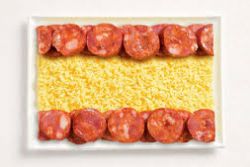 Each resident of Spain typically spends around €800 per year on dining out – equivalent to €67 a month or slightly less than €15.50 a week, according to the National Statistics Institute (INE).
Those from Extremadura spend the most with an average of €982 per person.
The region of Castilla y Leσn came in second place with residents spending €949, followed by Navarra at €943; Galicia at €937 and Cantabria at €935.
Residents of the Canary Islands spend €933 a year on eating out, with those from the Asturias spending €916 per head per year, and those from La Rioja, €901.
Residents of Spain's Mediterranean regions typically spend less, with Murcia seeing an average of just €628 per person being spent each year, with just the North-African enclaves of Ceuta and Melilla spending less at €608.
The Balearic Island resident spends an average of €844 per annum on eating out, this is still below Castilla-La Mancha's €846.
And the Catalans spend more than the Valencians at €837 compared to €795, placing the provinces of Valencia, Castellon and Alicante below the national average.
Perhaps surprisingly, Madrilenos only spend €693 a year on eating out, less than the Basques, and those from Aragσn where residents spend €765 a year on eating out.
The INE report based data on the total for 2014 - the most recent data available - and reveals how people in Spain were more inclined to eat out then than in the previous year, where they spent 1.3% less.
Experts believe spending in restaurants will increase throughout Spain by 12% in the coming 4 years.
Even though traditional tourist and expatriate belts seem to show lower spending on dining out, Valencia's below-average annual total shows a typical €15.29 per head every week or €66.25 every month, showing that the region's people eat out either weekly at a budget-to-mid-range restaurant, fortnightly at a mid-upper-range eatery or monthly at a top-flight locale – figures which show much of Spain can still afford to spend money on non-essentials and on free-time entertainment.
However, the report does not take into account how the cost of an average meal in a typical restaurant varies from region to region.
Recommended Reading :
* Bar in Spain advertises for waitresses : "Big Breasts Necessary"
* Jan 1st : Have a Kiss and say goodbye to the Spanish bar