Expat motoring group campaigns for Brits to drive on left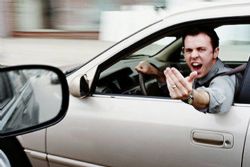 An Expat motoring association has begun an online petition to support their demands for Spain's Direccion General Trafico (DGT) to allow British citizens resident in Spain to drive on the left-hand side of the road.
Jo King, spokesperson for the UK Motorists in Spain associations claims that the proposal will result in a dramatic reduction in road traffic accidents.
"It makes perfect sense when you think about it", Jo King told Tumbit "If the DGT permitted British Citizens to drive their UK-registered right-hand vehicle on the left, the Spanish would still be able to drive on the right".
This way, she explained, the Guardia Civil and other road users would be able to be easily identified.
The DGT's Director of Road Safety, Avi Nalaff, explained that the proposal would be given careful consideration.
Recommended Reading :
* DGT clamps down on use of child seatbelts
* Spain's DGT to breathalise drunk walkers