Catalan Nationalists Plan to Leave Spain by 2017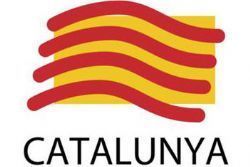 A number of nationalist parties in Spain's Catalonia region have signed an agreement that is being hailed as "a road map" to secession.
If the coalition of secessionists wins the regional parliamentary elections in September, the stated goal would be to implement their plan by 2017.
The Democratic Convergence of Catalonia (CDC), the Republican Left of Catalonia (ERC), as well as several other secession associations, have agreed to start work on a new constitution and establish institutions in order to form the basis of a future state.
As reported in the Spanish press, since Madrid has gone ahead and blocked any other legal vote in the autonomous region, the September parliamentary elections have been called a de facto referendum on independence.
As secession is a real possibility, EU officials have warned Catalonia that if it gains independence from Spain it would have to leave the European Union too.
The debate over independence comes at a strained time for Spain, as the country's two long-standing two-party political system is being threatened by a 24-percent unemployment figure, as well as a set of recent corruption scandals.
Artur Mas, Catalan regional President, has stated his concern over the rise of the Podemos party, a radical leftist group that has done very well in national polls by attacking Spain's conservative government.
Mas believes, as reported in the Wall Street Journal, that Podemos aims, with its anti-austerity platform, to totally reset the political debate in a manner that could be unfavorable for the independence movement.
"For Catalonia, the underlying problem isn't the left-right axis, but rather the relationship between Catalonia and the Spanish state," said Mas.
"Put another way," the Catalonian leader elaborates, "whether either the left or right governs, we need more power for Catalonia, more resources for Catalonia, more decision-making capacity, and more protection for our language and culture."
Recommended Reading :
* Spain jails 8 over 2011 Catalan Parliament siege
* "Sovereignty and unity of Spain are not for trade" : Rajoy on Catalonia