Uber files complaint with EC over ban in Spain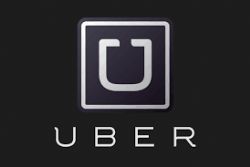 Ride-sharing firm Uber is trying to demonstrate that restrictions that have been imposed on it in Spain go against European laws. The company, which offers transport between private citizens, on Monday presented an official complaint against Spain with the European Commission. The document, to which EL PAÍS has had access, alleges that Spanish legislation is acting to "protect the traditional monopoly of taxis."
The service, which works via a smartphone app, was shut down in Spain in December by a judge in response to a lawsuit filed by a Madrid taxi association, which accused the US firm, among other things, of unfair competition. The application remained active a few days after the decision by the mercantile court, but was then forced to shut down after the payment companies used by Uber observed the court order, and cut off their services.
"We operate in 20 of the 28 EU states and Spain represents an extreme of the regulation," says Mark MacGann, the director of the Uber legal department and one of the signatories of the complaint.
MacGann is trying to convince the EC that the prohibition put in place is discriminatory, disproportionate and contravenes a number of European regulations. In the document filed with Brussels, there are five types of violations, including those related to directives covering electronic commerce and services, the principle of technological neutrality, the freedom to offer services and even the fundamental rights of the EU.
One of Uber's key arguments is that the company, in which Google holds a stake, is not dedicated to the transport of passengers, but is rather an electronic intermediary "that offers a social service, a service of connecting persons who want to share their car." However, the reality is that the user chooses their own route – it is not down to the driver – and pays fixed tariffs, which include a 20% commission for the company.
Uber also is demanding treatment similar to websites offering flights for sale online, which do indeed sell a transport service, but are in fact regulated within the framework covering technology services.
The EU is yet to decide whether to treat Uber as an electronic or a transport service.
The Spanish complaint comes in the wake of two others presented against the firm in France and Germany for similar reasons. The Commission has not yet stated in what time frame it will rule on the cases.
Recommended Reading :
* Uber begins food delivery service in Spain
* Uber complies with Spain's court ban