Aeromur hired PR consultant to improve image of Corvera Airport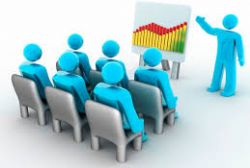 Sacyr - the main shareholder of Aeromur - hired Eico Online Reputation Management to improve the image of Corvera airport, shortly before the Regional Government of Murcia ended their contract for the operation of the facility.
The Guardia Civil also commented that one of the ringleaders of the "Operation Punica ' was employed by the company, which had a portfolio of clients using its services to improve its image on the Internet.
Sources indicate that Sacyr was a private relationship between the two companies, which formed part of a small multi-media campaign to promote Corvera Airport to the people of Murcia.
Operation Punica is a EU250 anti-corruption campaign which has resulted in the arrest of more than 50 Politicians and Businessmen to date.
The regional government is currently 'in negotiations' to bring Corvera Airport into operation.
Recommended Reading :
* Murcia's San Javier Airport not to close imminently
* Murcia's San Javier Airport to close within 6 months of Corvera opening