Spain sees value of resale properties up 30% in 2014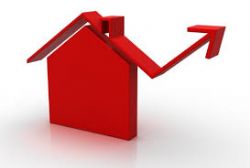 The sale of residential properties across Spain reached a total of EU46,996.2 Mln last year - up by 23.4% on 2013.
The report, which was commissioned by the Ministry of Development and undertaken by Servimedia also revealed how the value of annual property sales increased for the first time this decade.
The sum was calculated from the net total of the sale of 347,202 residential property transactions undertaken throughout 2014 - representing a growth in numbers of 21.7% on 2013.
By type, resale properties accounted for EU39,727.6 Mln (+30.8%), with new builds accounting for EU7,268.6 Mln (-5.6%).
Regionally, Madrid accounted for EU9,292.9 Mln in sales, followed by Catalonia with EU8,576 Mln; Andalucía with EU8,225.4 Mln, and Valencia EU5,521.7 in.
This compared with the Basque Country with EU2,394 Mln; the Balearics with EU,228.9 Mln; the Canaries with EU1,951.1 Mln; Castilla y León with EU1,567.5 Mln; Galicia with EU1,470.8 Mln; Castilla-La Mancha with EU1,145.2 Mln; Aragón with EU1,066.3 Mln and Murcia with EU1,038.7 Mln.
However, the regions to have seen the lowest revenue generated from the sale of residential properties were Asturias, with EU608.9 Mln; Navarra with EU560.6 Mln; Cantabria with EU513.9 Mln; Extremadura with EU438 Mln; La Rioja with EU265.8 Mln and Ceuta and Melilla EU129.3 Mln.
Recommended Reading :
* Spain's Banco Popular offers 113% B-t-L mortgage
* Spain sees property prices up 18% in Q4 2014