1.5 Million plus Expats contribute to Spain's Social Security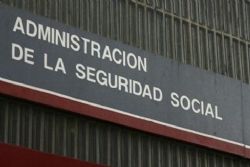 The number of Non-Spaniards registered with the Social Security system in February came to some 1,528,369 residents - up 0.81% on January's 1,516,506 contributors.
Compared to the same period in 2014, the number of foreign contributors grew by 0.51% (7,681 more contributors), and is the first February since 2008 to see a year-on-year increase, with 2009 in particular seeing a 8.54% decline.
The report also indicated how the highest non-Spanish contributors were from Romania (269,313) - also the greatest Expat group numerically - Morocco (188,721); China (89,861) and Ecuador (68,995). This was followed by Italy (64,388), Bolivia (56,861), the UK (53,812) and Colombia (50,756).
The numbers were shown to increase month on month across all Spanish regions during February, with the exception of Valencia (1.3% down) and Navarra (0.56% down).
The regions which saw the greatest increase in social security contributor from Foreign residents between Feb 2014 and Feb 2015 were Aragón; the Balearics; the Canaries; Catalonia; Valencia; Extremadura; Murcia; Navarra; the Basque Country; La Rioja and Melilla.
Aside from Valencia and Navarra, decreases were also seen in Andalucía; Asturias; Cantabria; Castilla y León; Castilla-La Mancha; Galicia; Madrid and Ceuta.
The report by the Spanish government concluded that of the total foreign citizens contributing to Spain's Social Security system , 903,752 were non-EU Citizens and 624,617 came from countries within the EU.
Recommended Reading :
* 5 Million Expats in Spain, Brits 2nd largest group
* Spain sees new Bank launched for Expats