Spain blocks access to streaming music site Goear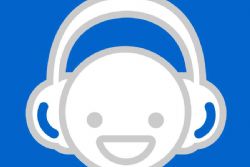 Spain's National High Court has blocked Goear.com, a website containing over four million audio files, after a judge accepted an appeal lodged by copyright collecting society AGEDI. The court initially rejected a decision by the country's culture ministry to declare the streaming site illegal but it eventually accepted AGEDI's arguments on appeal and ordered operators to block access to the site within 72 hours.
Although the site removed 6,883 audio files that violated intellectual property rights, according to AGEDI, it was unable to review the 1,645 new files it received every day.
The website contains numerous free educational podcasts in addition to files from up-and-coming artists looking to promote their music. AGEDI and music industry association Promusicae welcomed the court's decision, describing blocking orders as "the only effective measure to eliminate websites that violate intellectual property rights."
The Spanish government last year passed a reform of the country's Intellectual Property Law, which aims to curb internet piracy by putting in place speedier processes to shut down offending sites, including a one-stop-shop for processing complaints related to copyright infringements.
Recommended Reading :
* Telefonica to triple Spain's ADSL speeds before Summer
* Netflix eyeing Autumn launch in Spain