Spain's Caixabank ponders Repsol stake sale to parent group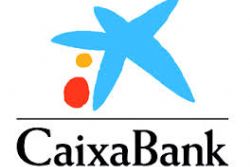 Caixabank, which has owned big industrial stakes in Spanish and international companies for years, is reorganising its business as new international banking regulations force lenders to set aside more capital to hold those stakes.
The bank has also recently signalled it wanted to focus on its core business to achieve ambitious profitability targets. One of the most acquisitive lenders during Spain's deep financial crisis it launched a takeover bid for Portugal's BPI in February.
In an interview with the Financial Times, Chairman Isidro Faine said he was considering a partial listing of Caixabank's parent company Criteria and that Caixabank would sell its Repsol stake.
A source at the lender later said the Repsol stake would be sold to Criteria but not in its entirety.
Caixabank would have to retain a 2.5% stake in Repsol after it issued debt convertible into the oil company's shares for that amount in 2013. The remaining 9.4% stake has a market value of EU2.4 Bln.
Analysts and banking sources said Criteria could finance the move by seeking a bridge loan or by issuing debt that it could pay back when it goes public.
One of the banking sources who asked not to be named talked up the prospect.
"On one hand, the group could keep its stake and position as Repsol's main shareholder and on the other hand they could monetise the stake for Caixabank and reduce the capital it burns," he said.
Although Caixabank obtained EU308 Mln in dividends from its stake in Repsol in 2014, about half the lender's profits, this came at a cost.
The bank declined to say how much capital the stake was consuming under Basel III banking regulations but Caixabank declared a net cost of EU3.4 Bln for the stake in its full-year results.
The source at Caixabank said the lender was not considering selling or transferring its 5% stake in Spanish telecoms group Telefonica.
Criteria held assets with a net value of EU20 Bln at the end of 2014.
This includes major stakes in Caixabank, energy group Gas Natural, Spanish toll road operator Abertis and French waste and water group Suez Environnement.
Recommended Reading :
* Spain's Caixabank aims for pre-crisis profit levels within 3 years
* Caixabank rolls out contactless wristbands across Spain