How Spain Spends Your Taxes ...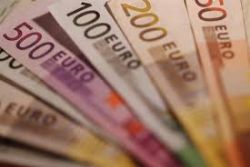 The Spanish Tax Agency has started to tell taxpayers just how their contributions are used for the common good.
Returns filed for income earned in 2014 will include information showing how taxes are shared out between the central and regional governments, depending on the taxpayer's fiscal residence, the Treasury Ministry explained.
Authorities will also show where an individual's taxes go specifically; that is, which proportion is used to fund public healthcare, education, pensions, infrastructure, defense and so on.
This is the same kind of information that is already offered at the national level reflecting the government's use of public revenues.
An analysis of these national figures shows that in 2013, every €100 of revenue was used to fund the following services :
* Pension payments, unemployment checks and other forms of welfare subsidies take the lion's share, with €40 out of every €100 collected by the state.
* Healthcare represents €14 out of every €100, while €9 goes to education.
* €7 are spent on defense and security policy.
* Another €9 are earmarked for policies aimed at encouraging economic growth and industrial competitiveness, such as R+D+i, support for SMEs, development of transportation hubs, participation in international projects and energy policy.
* General public services – parliamentary expenses, development aid, contributions to international organizations and election campaign costs – account for €8 out of every €100 collected by the state.
* €7 go toward paying interest on the debt held by all public agencies.
* A further €3 are slated for cultural policy, television, and support for sports and religion.
* The state spends €2 on environmental issues, and €1 on housing policy and related services such as public lighting, water supply or residential infrastructure development.
Recommended Reading :
* Rajoy's adviser : "No election spending spree in Spain"
* Rajoy bets his re-election on creating 800,000 jobs this year