Movistar Spain to start charging for excess data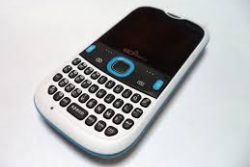 Movistar (Telefonica) will begin to charge customers who exceed their monthly mobile data limit starting on 27th May.
The operator was one of the last Spanish companies to simply lower internet access speed when customers reached their monthly limit rather than charging for continued access.
However, Movistar has now joined Vodafone and Orange and decided to charge 1.5 eurocents per additional 1MB of data used by customers above the monthly limit, up to a maximum of 500MB. Once the 500MB additional limit is reached, the speed will be reduced.
Vodafone charges EUR 2 for each additional 200MB used, while Orange charges EUR 1 per 100MB.
Recommended Reading :
* Movistar & Vodafone Spain lose 80,000 customers in January
* Study into cost of Spain's mobile internet charges