Spain Proposes to Set Up International Terrorism Court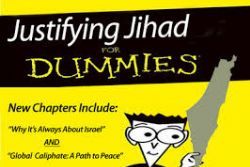 Spanish Foreign Minister Jose Manuel Garcia-Margallo announced a proposal on Monday to establish an international court, which would deal with terrorism-related issues.
"The problem is that many countries, like the United States and Israel, do not work in the framework of the International Criminal Court, " Garcia-Margallo told journalists on the sidelines of a meeting between EU, Middle East and North African foreign ministers in Barcelona.
Garcia-Margallo added that he was going to promote this initiative at various meetings, as well as in the frame of the United Nations. In 2015-2016 Spain is a non-permanent member of the UN Security Council.
The Minister said that this idea is a long-standing one. When it was announced for the first time in 1937, it got support of 19 countries, but came to a standstill amid the Second World War.
Earlier in the day, Spanish PM Mariano Rajoy, who opened the forum, said that Europe was facing a growing threat from groups such as the Syria and Iraq-based Islamic State, which has also been gaining a foothold in North Africa.
The Islamic State jihadist group operating in Syria and Iraq is actively recruiting foreigners to join its ranks. Authorities in Spain, which is a member of the US-led coalition currently fighting against ISIL militants, estimate that around 100 Spanish people have joined jihadist fighters in Iraq and Syria.
According to US intelligence officials, about 20,000 foreign fighters, including up to 4,000 Western Europeans, are believed to have joined ISIL over the past three years.
Recommended Reading :
* Spain urges more cooperation to handle attacks, migration
* Islamists arrested in Spain eyed attacks on Synagogues